THE MIDNIGHT CIRCUS
---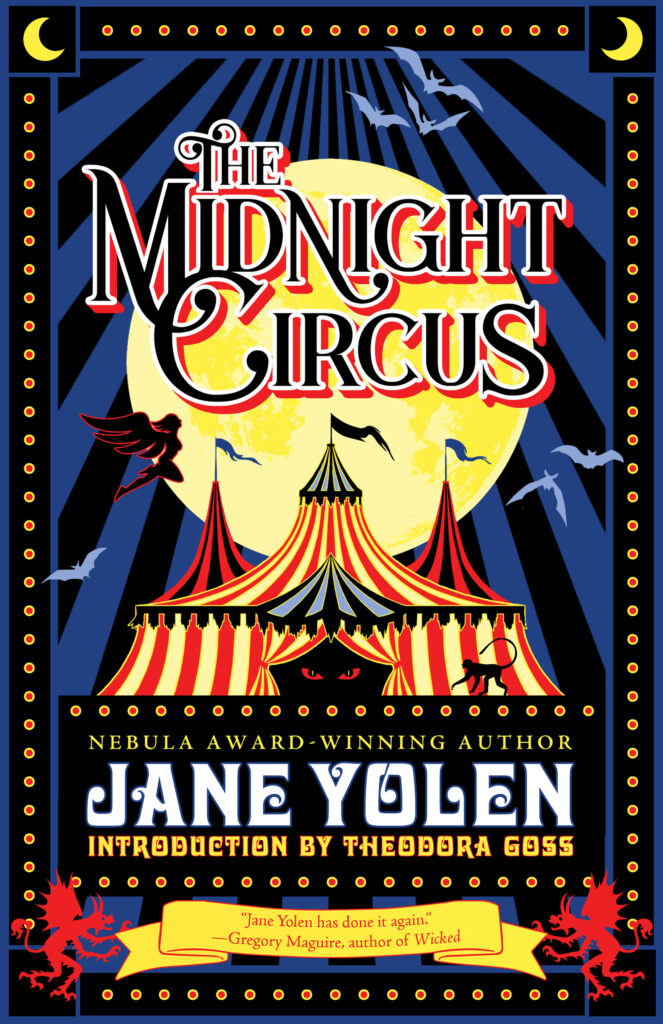 The artistry of author Jane Yolen straddles many genres, from adult fairy tales to Charles Grant-like quiet horror. Yolen has been doing exactly that for a long, rewarding time: rewarding to those who experience her work for the first time, utilizing an oeuvre sufficient enough for readers looking for truly modern takes on ancient lore and legend.
It's superb joy to encounter another of her story collections, and these are what I enjoyed most in THE MIDNIGHT CIRCUS:
"The White Seal Maid." A fisherman named Merdock dives to hunt the seals, until one day when a seal transforms itself into a beautiful maiden. Being a lonely man who desires a wife, or at least a companion, Merdock marries the seal. Of course he and the maiden have their own seal-children.
"Requiem Antarctica." In this tale, Robert Falcon Scott, in 1912, dared to voyage to the South Pole in a race against the ravages of climate and time, up against his own most formidable foe, colleague Roald Amundsen — all the while battling Scott's own vampiric compulsions. What do letters, found on Scott's frozen dead body, indicate?
"Great Gray." Donnal is fascinated by the Great Gray owls he sees, and he can emulate them. Donnal is a bird, after all. Donnal can also kill like the owls, too.
"Dog Boy Remembers." This tale features a boy who has the instincts and behaviors of a hunting dog, who obeys his mother and father, even if his father is a child murderer.
"Become a Warrior." A girl learns how to become a part of nature to avenge the death of her father.
"Names." Rachel recalls a memory of her mother, a Holocaust survivor who exhibits the gift of recitation of victims' names, a gift that will certainly transform the girl, in the end.
"Story Notes and Poems." Yolen recounts how the tales were created, along with accompanying poems published here for the first time.