COFFINMAKER'S BLUES: Collected Writings on Terror
---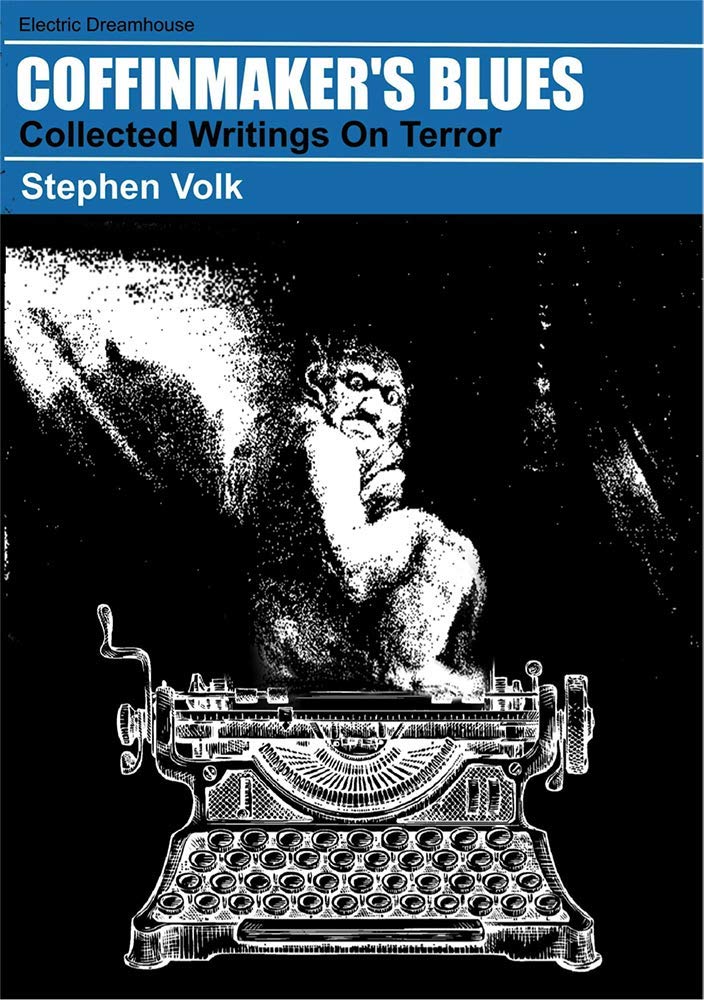 Stephen Volk, print and screen storyteller, has been inspired to write about The Author's Predicament: dealing with television executives, commercial and artistic compromises, hampered motivation and driving desperation to become successful in the horror field.
In COFFINMAKER'S BLUES, Volk covers the hopes, dreams and anxieties of a writer. As one very impressionable kid, Volk recalls growing up and becoming moved by what he saw coming from the camerawork of the best directors (Alfred Hitchcock and perhaps Hitch's early childhood trauma take up a lot of Volk's creative oeuvre.)
But Volk has the talent to inspire others, writing a 21st century equivalent -- or perhaps even better than that -- to anything already written about the genre, including Stephen King's DANCE MACABRE. But COFFINMAKER is an update on the substantial amount of what has happened in TODAY's horror scene, with its focus on television and film, of course.
Volk had me, as a reader, in agreement many times. When he addresses the political and practical frustrations of getting his television and film treatments accepted, I am reminded of the endless "Glass Teat" columns by Harlan Ellison in the late 1960s and early 1970s in the Los Angeles Free Press. Harlan would, of course, no doubt note that HE writes because HE has to, or go crazy. Just like Ellison, Volk HAS to address the work of the horror author or he will go crazy.
Except, in this case, Volk defines the anxieties and fears of working in the horror industry in these columns first published in The Third Alternative magazine and Black Static, with new material exclusively for this edition.
Horror is necessary because, as humans, we are grounded in our heritage from the fears of anxieties of our own experiences.
If you can't scare them, then gross them about, according to Stephen King. Complacency and quiet acceptance are the enemy of horror writers, according to Volk.
Volk is spot-on about everything regarding today's social media in his column, in Chapter 53, "Update Status: On Social Media and the Internet." This especially applies to the COVID-19 epidemic. Oh boy is he ever spot-on.