KING OF THE ROAD
---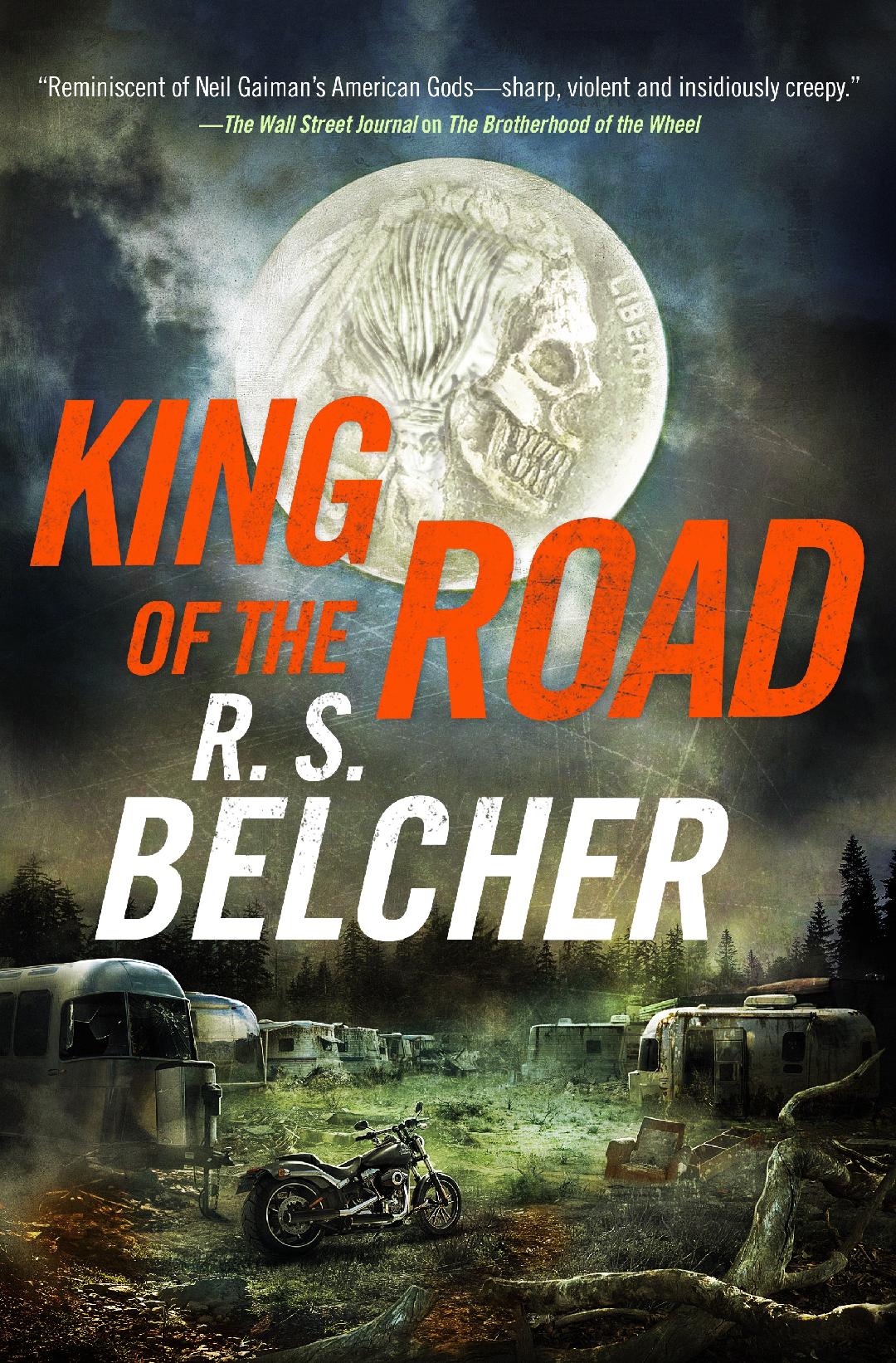 "The Wheel Turns" plays as an epic mantra for one trucker gang/brotherhood immersed in a war that is waged for control of the road and rail systems.
I think the only thing that let me down was trying to follow whom, exactly, I was supposed to love in this novel, with all the assorted monsters, gang leaders, cops, monster gang leaders, semi-monster cops and those with almost indescribable yet evil powers.
KING is a mashup. I understand what he was attempting to do. But Belcher needs to whittle the narrative down to one person and concentrate the novel's intention on just one gang to root for. And give us some reasons to care about them.
Maybe Belcher can make KING into two novels if he cuts it in half: those who fight using motorcycles and those who want to stop the killer clowns and their leader, using trailer parks and hobo clusters to do their killing.
That's what I experienced when I read KING. It would be better if this mashup was organized better. As it stands, it's top-heavy, with far too many War-and-Peace characters and super beings that I couldn't care less about.