NEW MAPS OF DREAM
---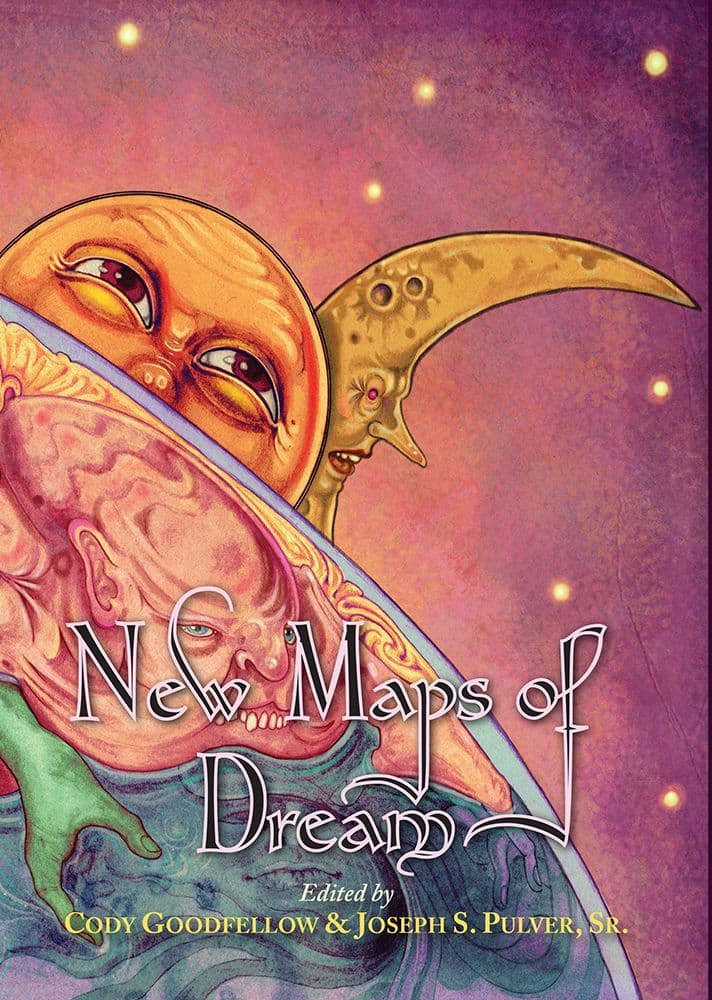 ed. By Cody Goodfellow and Joseph S. Pulver Sr.
PS Publishing Ltd.
(www.pspublishing.co.uk)
2021, 275 pages, £20
ISBN 978-1-78636-727-3
Click Here to Purchase
What is fiction if not a carefully articulated, documented dream? Our dreams are narratives concocted by our subconscious mind, with a purpose. So what is that purpose? Is it to help organize our thoughts, our experiences? Or is it something more profound, a big part of the dream equation? Or, to paraphrase Charles Dickens, are dreams merely that undigested piece of food that Mr. Scrooge scorns about?
This short-story anthology gives new designs to dreams, whether they're real, a hybrid of sleep and waking, or both. I enjoyed these tales:
· "The Sweetest Little Girl in the World" by Damien Angelica Walters. Lissa lost her sister, Tara, in Lissa's "dream place" which, at times, Lissa can access when she falls asleep. Is the dream place make-believe or real? Dr. Beaumont questions Lissa to find out.
· "Over 1,000,000 Copies In Print" by Philip Fracassi. A boy who writes a book about his religious near-death experience, a biography that becomes a million-plus bestseller, is the honored guest of a bookstore, where he signs books for fans. The manager is trying to accommodate the vast crowds that arrive at the store, only to wait in a very long line. The store manager thinks one book signing is one too many, until he reads passages from the book.
· "Pandora" by Orrin Grey. What makes a Dreamtime? Exactly WHEN is a dream? From Page 170: "So when you're in a dream, when are you? Are you in the past, the present, or the future?… Then I'd guess I'd say they take place in all of them or none of them. Past, present, and future in one. Some time that's outside of time, and also in all of the places time will ever be."
· "Ruby Soul, Bone Moon" by Lucy A. Snyder. This is the finest story of the collection. Dreams can sometimes help RIGHT the past, for a woman and her persecuted and enslaved family.