RECLAIM THE STARS
---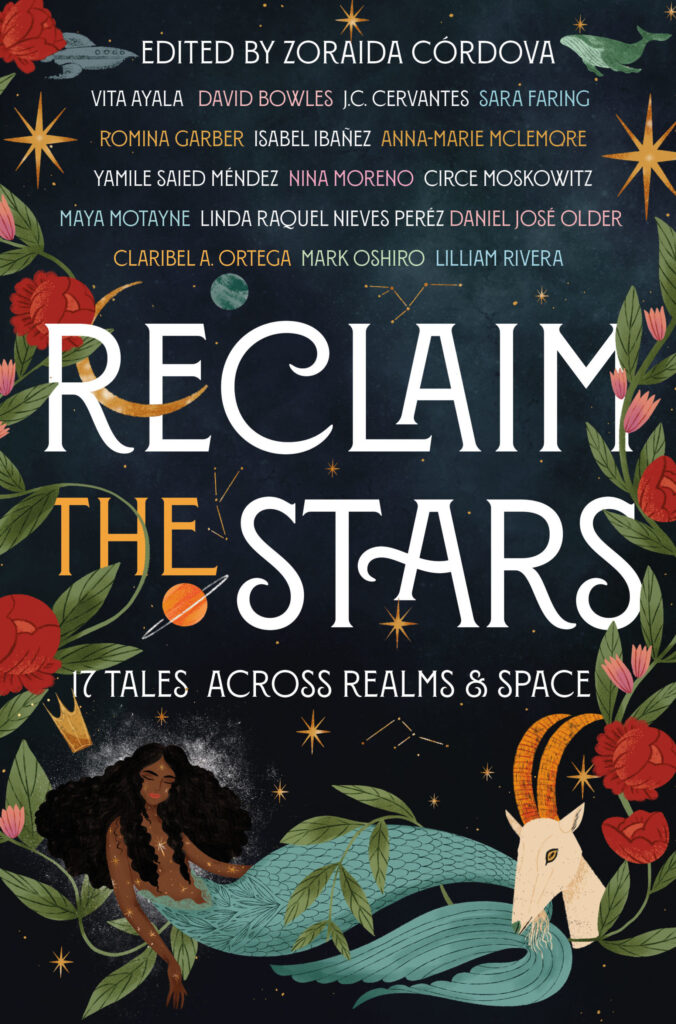 ed. by Zoraida Cordova
Wednesday Books
(www.wednesdaybooks.com)
2022, 422 pages, $19.99
ISBN 978-1-250-79063-7
Click Here to Purchase
RECLAIM THE STARS puts a Latin American perspective on works of the imagination.
The editor wanted to bring together "a collective of science fiction and fantasy authors who spanned the Latin America diaspora."
Here are my favorites:
· "The Tin Man" by Lilliam Rivera. A world plague, the La Gran Fuga, has decimated the world's population. Rooftop food growers know there is much work to be done. One worker is visited by a robot who insists that one of the gardeners is in danger, in New York City, of dying during an impending earthquake.
· "Eterno" by J.C. Cervantes. Bas, an Eterno, is an invisible being of the netherworld, the world hereafter, who removes the Dark from those who die. In this case, Bas removes a Dark from a young boy, who has a sister, Layla, who can SEE Bas. Layla falls in love with the Eterno, but Bas's siblings do a lot to interfere, because Bas is not permitted by rule to interact with or fall in love with humans.
· "Rogue Enchantments" by Isabel Ibanez. Graciela Mamani opens her store in the Mercado, selling enchanted paint supplies. But the spells she instills on those whose portraits she paints are devastating to the subjects, turning one child's grandfather into a turtle. What is causing this to happen, and why do the other merchants seem hell-bent on driving Graciela out of the marketplace? Was what happened to her subjects accidental, or even more dangerous, sabotage?
· "Sumaiko y La Sirena" by Vita Ayala. True love between humans, or other species and humans, can be found, often in the unlikeliest of places. In the case of this tale, it's about a woman, Suma's, escape from the obsessive control of a man named El Flaco, which finds Suma meeting her mate, a mermaid woman named la sirena. Suma is able to free la sirena from El Flaco's grasp, but can the women be truly free?
There is some very enchanted reading in this anthology.