REMEMBRANCE
---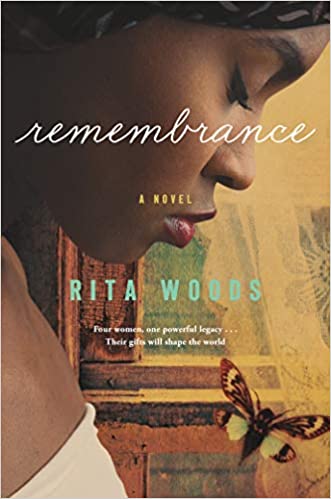 Winter. Margot. Mother Abigail. Louisa. The descendants of those who lived decades ago and some into the present day.
In varying depths and degrees, these gifted women have the power to summon vodun as practitioners of voodoo. These same talents were used by the many-removed grandparents (and who knows how far back the powers extend?), some to fight the blanc (the white slave-traders), some to rip the atoms apart by a form of telekinesis, and others with the power to alter reality, to hide behind The Edge, concealed from enemies that could do harm.
Mother Abigail uses The Edge to establish a safe haven, a hidden-from-reality location, which those who have escaped slavery refer to as Remembrance. The Edge shields them from discovery and harm at a location in Ohio that serves as a portion of the Underground Railroad to Canada.
Abigail and Margot . . . well, all of them have to inevitably face the limits of their powers. Especially when The Edge starts to collapse and slave bounty hunters are on the prowl to retrieve the escaped slaves, including Winter and her sister Louisa, newly escaped in search of Remembrance. In the end, the only superpower they may need is persuasion, perhaps the most potent power of all.
REMEMBRANCE is a spellbinding novel. The voices of these characters are strong and, unlike many novels I have read recently, you can genuinely care for them. They seem real. Woods creates a novel of treachery and treasure, giving readers a compelling reason to convince us that family and belief are the greater powers inherent in us all.