REPORT FROM PLANET MIDNIGHT Plus…
---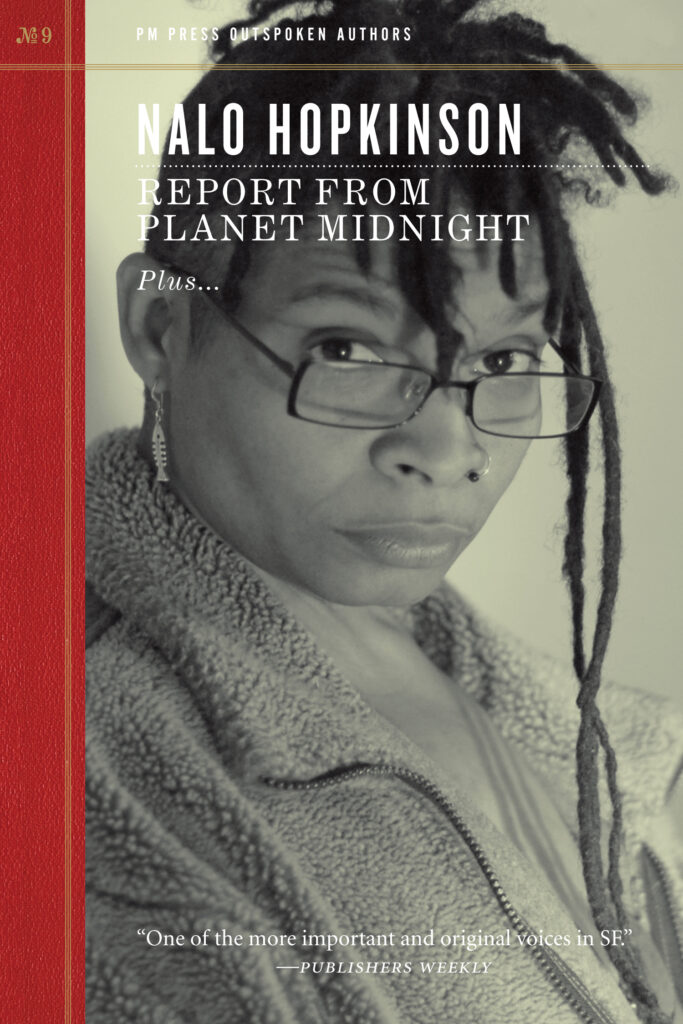 by Nalo Hopkinson
PM Press
(www.PMPress.org)
2012, 113 pages, $12.00
ISBN 978-1-60486-497-7
Click Here to Purchase
In June last year, Nalo Hopkinson earned a much-deserved Nebula, the prestigious Damon Knight Grand Master Award, for her body of work.
REPORT FROM PLANET MIDNIGHT is a chapbook containing some of Hopkinson's more telling tales and an interview with the author.
In LOCUS MAGAZINE's coverage of the awards presentation, Tobias Buckell accepted the Nebula for Hopkinson, saying, "Nalo is a pathmaker, breaking into the science fiction field with a clear Caribbean voice and background, and she showed the way for many other Caribbean writers," with "an impact on science fiction and fantasy for farther than just the Caribbean writers that people talk about."
But there's so much more to say about Hopkinson.
Early-stage adulthood rises to prominence in "Message in a Bottle." Kamla, a little girl with Delayed Growth Syndrome, purports to be at the vanguard of an alien invasion, as she tells her baby sitter and asks questions about our entirely human propensity for racism.
"Shift" is a haunting tale of what the ocean claims as its own.
An engaging, challenging interview by Terry Bisson and a very detailed bibliography round out the chapbook.