THE ARCANA OF MAPS
---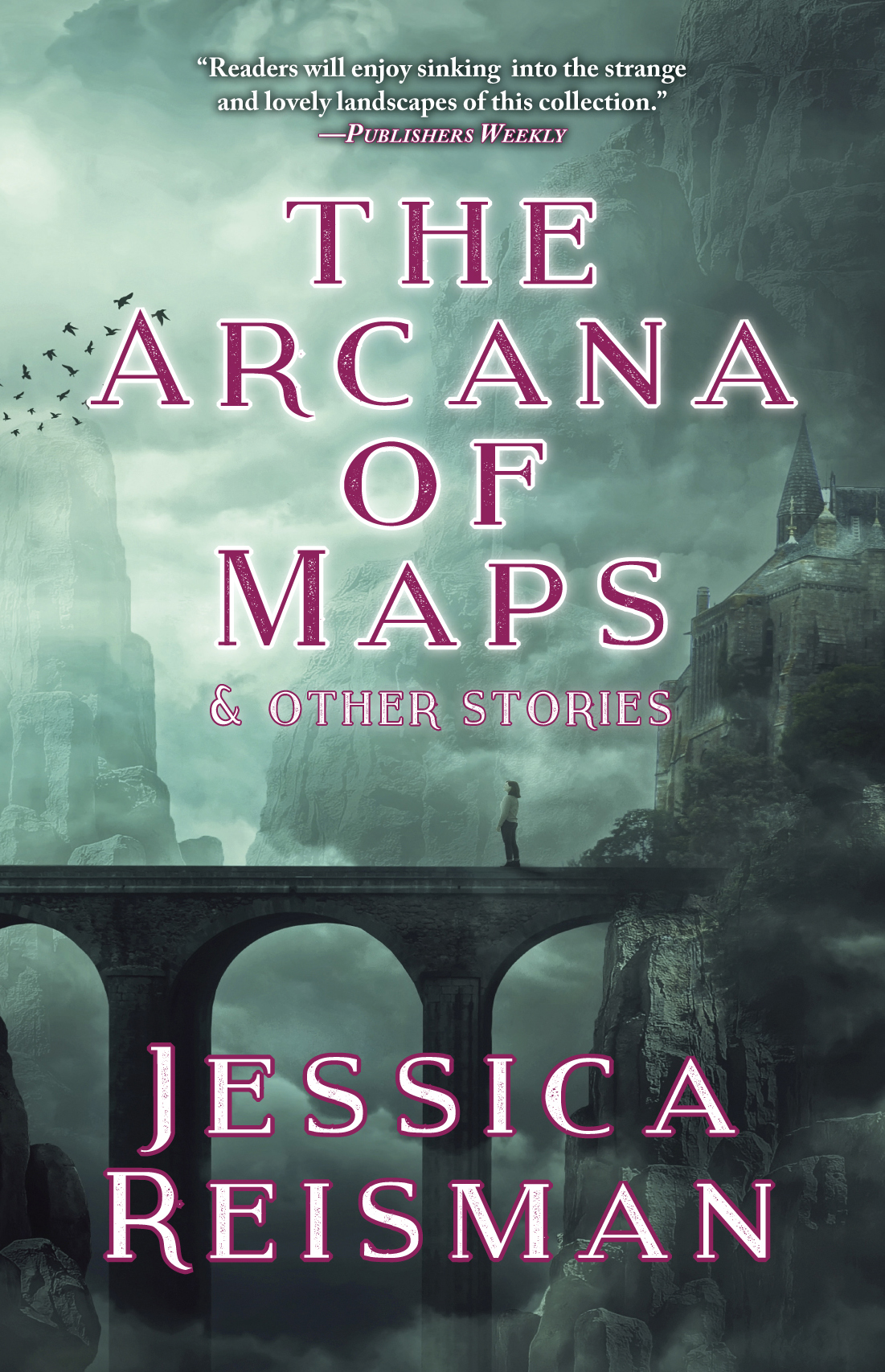 A collection of phantasmagorical otherwheres, THE ARCANA OF MAPS is a good introduction to an author I know so little about, Jessica Reisman. In her first collection, these tales speak for themselves:
"Nights at the Crimea." A film reviewer and journalist, Micah is frustrated by the independent films being created by the strange characters at the Crimea Theater. There's one producer in particular that Micah is fascinated by: Zohar and its films. One of the actors makes comments that haunt the journalist, and yet "Nights" remains a boy-meets-girl story of unexpected proportions.
"When the Ice Goes Out." Isobel lives near a lake, the body of water that took the life of her sister, Rosetta. But when the ice breaks, Rosetta awakens and resurfaces, staying fresh in her sister's mind. But Rosetta requires something not in the lake. Her yearning for closeness inevitably threatens Isobel's life.
The title story is about ordinary people making their way through a gritty, sensual, almost extraordinary world. The extraordinary, almost seductive world of maps provides insight to places and experiences that can't be found easily or readily.
"Two Hearts in Zamora." Two girls – Annaria, whose real name is Anna and Dark Meridian, or Renny – are cosplay-enacting a battle in the suburban woods of Florida when they come across the badly beaten body of a pool boy who is held hostage by a grim, inhuman creature. The girls act fast to save him and find themselves plunging helplessly into a netherworld of violent and mysterious black magic.
"The Vostrasovitch Clockwork Animal and Traveling Forest Show at the End of the World." Gray is a technician for a circus composed of animatronic species, mechanical animals in a traveling circus, when he comes across a man who defines the order forbidding the creation of flesh animals, what he keeps in secret. A biosphere catastrophe has destroyed most animal species and only replicants of them, using animatronics, serve as a memory of what used to be.