THE BOOK OF LOST SAINTS
---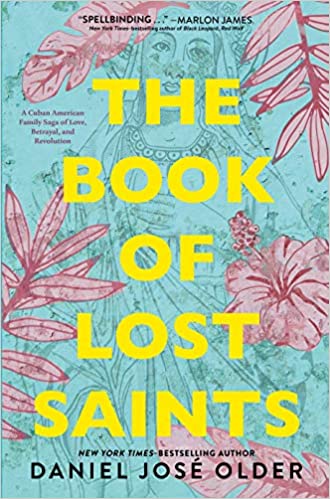 by Daniel Jose Older
Imprint/MacMillan Publishing Group
(www.macmillan.com)
2020, 328 pages, $26.99
ISBN 978-1-250-18581-5
Click here to purchase
I gave THE BOOK OF LOST SAINTS the "Frank Herbert Dune Test," wherein, to get captured by a book's narrative, you have to get through some dense writing until you reach Page 72. I read SAINTS until Page 73 and simply had to give up.
Why?
SAINTS has an interesting framework for a story about a woman who is apparently killed during the Cuban Revolution. Her name: Luz Marisol Caridad Aragones. Luz visits her nephew, Ramon, in New Jersey, trying to trace what happened, what her purpose is and what has become of the world and her family.
But the novel meanders all over the place, floating amid some type of funky logistics, widens carelessly and drifts, carefree, to who knows how many places. It is frustratingly uncompelling to read. I never found myself sympathetic to the main character, Luz (or Marisol). I never came to care for her or her plight.
The seriously needs of more focus, less wordage and padding and infinitely more direction. I just couldn't get past Page 73. Sorry.