THE PARADISE AFFAIR
---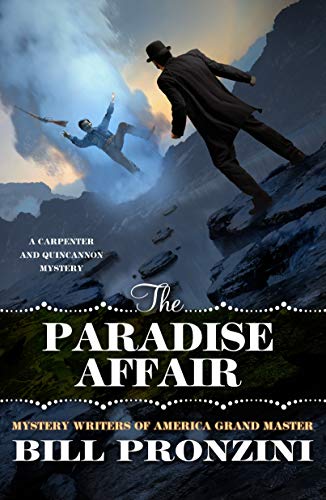 It's been a while since I've enjoyed a "weekend mystery" (I read this over a weekend), and I enjoy reading Pronzini, so I checked out this Carpenter and Quincannon mystery, with detective offices managed by John Frederick Quincannon and Sabina of Carpenter & Quincannon, Professional Detective Services, San Francisco.
John accepts an offer to track down two swindlers who stole away with the property and cash of a renowned investor, a Mr. R.W. Anderson, and chases the two to Hawaii (spending a little vacation time with his wife, Sabina): James A. Varner (Jackson "Lonesome Jack" Vereen) and Simon Reno (E.B. Nagle, Nevada Ned).
What they find, or don't, ties a lot of loose ends and at great danger to the detectives. It's a fun whodunit.