THE PLANETBREAKER'S SON Plus…
---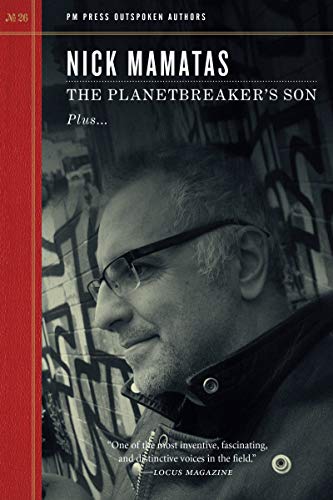 Nick Mamatas is another underrated artist who has written some truly R.A. Lafferty-like works, being clever, subtle and often fun to read.
The title story is fine, but I was more impressed by his essay, "The Term Paper Artist," about Nick's own gig: making money as a brokered term-paper writer.
An interview by Terry Bisson rounds out this short collection, "Put Your Twist in the Middle," where Nick insists that plot twists should not go at the end of a tale, but in the middle.
The interview also speaks to Nick's life as a college instructor, a term-paper writer, life as a Greek fisherman, his own Lovecraft obsession and his refusal to drive a car, preferring, instead, to walk everywhere.