THIS IS PHILLY: EAGLES FLY
---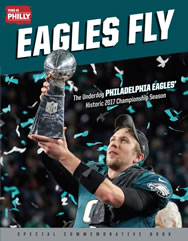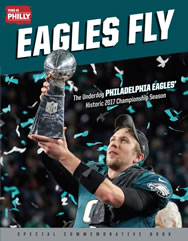 A publication from NJ Advance Media, EAGLES FLY is a special commemorative book that looks back at the historic Philadelphia Eagles 2017 championship season.
One thing stands out: great photography of the players on and off the field and the momentous events that led the team to its first Super Bowl victory.
I enjoyed the commentary of those you wouldn't expect to get much book-time, especially the team record-setting 61-yard field goal kick by rookie Jake Elliott, signed off his couch only two weeks earlier. Jake was worried that the on-field celebration would get him hurt.
Amazing things for an amazing season.