FIGS AND ALLIGATORS
---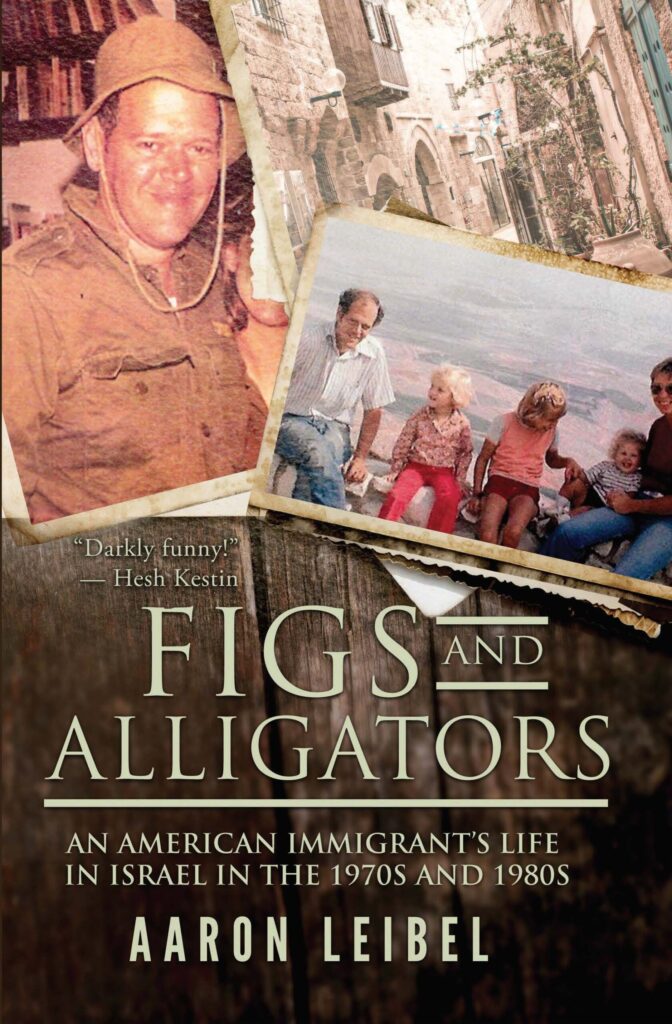 Life in Israel by Leibel is captured well, with lots of backgrounding and world building, for Leibel and his wife, who left their middle-class lives in America for the Promised Land.
(One caveat I had with the Post Office on this book: The envelope is post-dated and mailed by the publisher on Oct. 20, 2020 and I didn't receive the book until Sept. 22, 2021: It took almost a full year to deliver it! Now I know the pandemic has severely crippled the Post Office, but, come on!)
In 1972, the couple, Aaron along with his wife, Barbara Anne (Bonnie) Gurlick, immigrated to the Holy Land. The couple witnessed history being made, watching as the Yom Kipper War uprisings made history, with lots of political unrest, uncertainties and an array of challenges (Aaron took jobs as a planner, farmer, soldier, hotel worker and then as a reporter and editor.) His experience and training gave him the opportunity to write this insightful memoir.
What's it like to be an immigrant to Israel? Leibel has plenty to recount, with a steadfast memory and a way to account for the steps he and Bonnie took, migrants to a new land. Despite civil unrest and other worries, there is a lot of insight shining through in FIGS AND ALLIGATORS.