Issue #102 : The Fans No Longer With Us
---
Everybody knows the Andrews' extended household is one big, demented, crazy, nutball Philadelphia Eagle household.
On Feb. 4, we saw something we thought we were never going to see in our lifetimes: a Super Bowl trophy.
Gone is the Billy Penn hex, the Lombardi curse, the notion that we couldn't, or wouldn't, or can't, or just weren't trying hard enough.
Still, the joy of victory is marred with the sadness that some family members couldn't see this win, on earth, because they are no longer with us:
John Gilliland, my deceased brother-in-law who purchased my first Eagle game ticket, and was a diehard Eagles and Giants fan. He passed away quite some time ago. I thought about John right after the game. I can hear his voice.
My Great Aunt Julia Ulichny, who loved football and the Eagles tremendously.
Dad and Mom, who lived in the places the Eagles began (such as Shenandoah, Pa.).
Interestingly, what sealed the win for the Eagles was the strip-sack of Tom Brady by Eagles defensive lineman Brandon Graham.
Perhaps it was preordained?
In June 2012, LeSean McCoy, then-running back of the Philadelphia Eagles, hosted his first NFL celebrity softball tournament at Clipper Stadium in Lancaster, to benefit ALS organizations and disadvantaged youth of central Pennsylvania. I attended with my brother, Rob.
It was a hit. Coming along for the inaugural event was Michael Vick, then-quarterback for the Eagles, DeSean Jackson, then-receiver; Cam Newton, Carolina Panthers; and Brandon Graham.
We had a chance to meet all of them and I shook hands with everyone except Vick, who, for some reason, didn't want to visit the special area for the fans.
To Brandon, I asked him, personally, "Hey man, please get us the Super Bowl ring. We're counting on you."
His response: "We'll do it."
And so he did.
I have been jumping up and down ever since.
I have been jumping with John, Aunt Julia and the rest of those who couldn't shake hands with Brandon, who didn't see the guy's great performance in Super Bowl, who didn't see the trophy presentation and should have, if they could.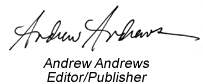 ---